Call about any inquiries that you may have!!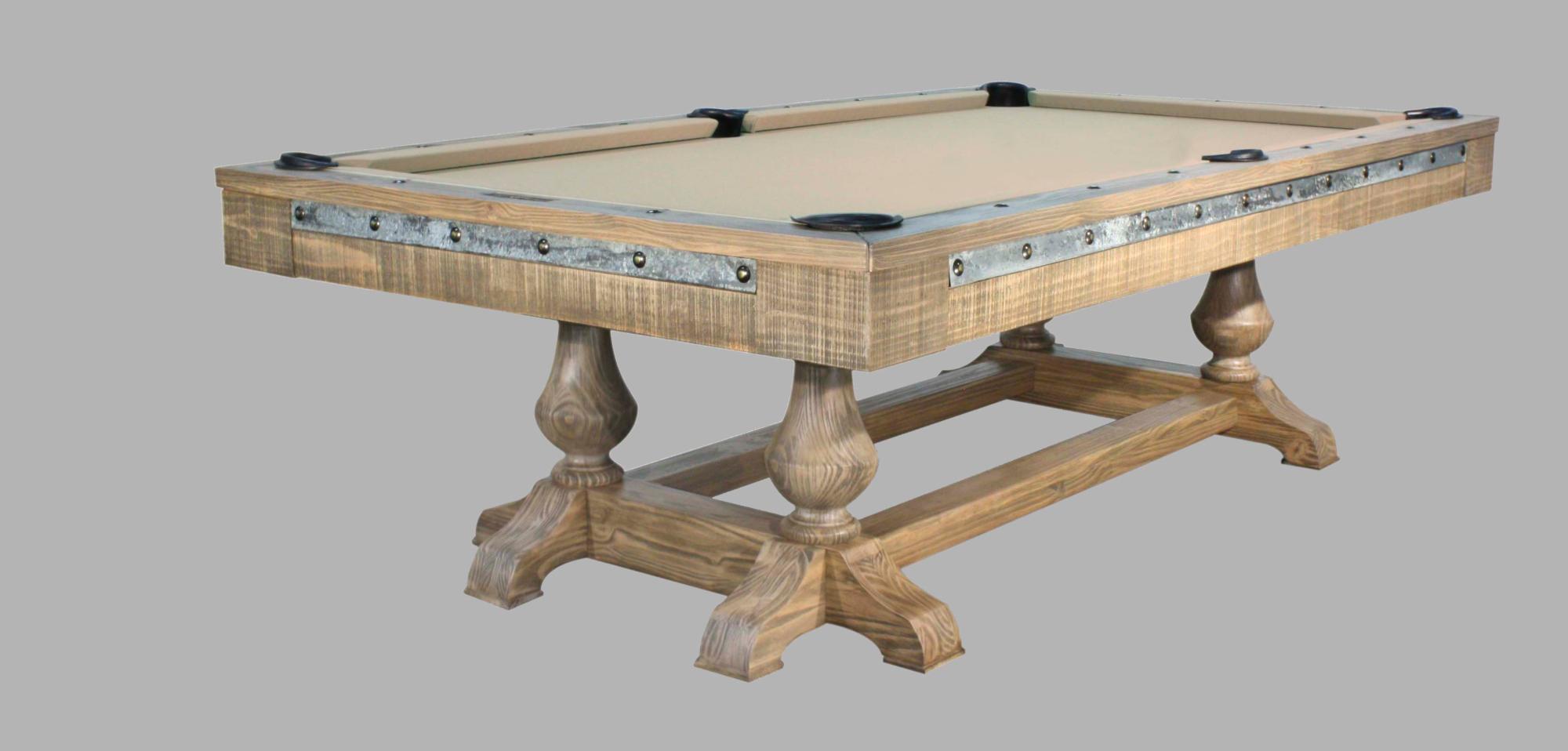 The Presidential Liberty is an 8ft table made from Tropical Conifer in an Antiqued Natural Finish. This table features Galvanized Metal Trim on the Rail Blinds and Leather Drop Pockets.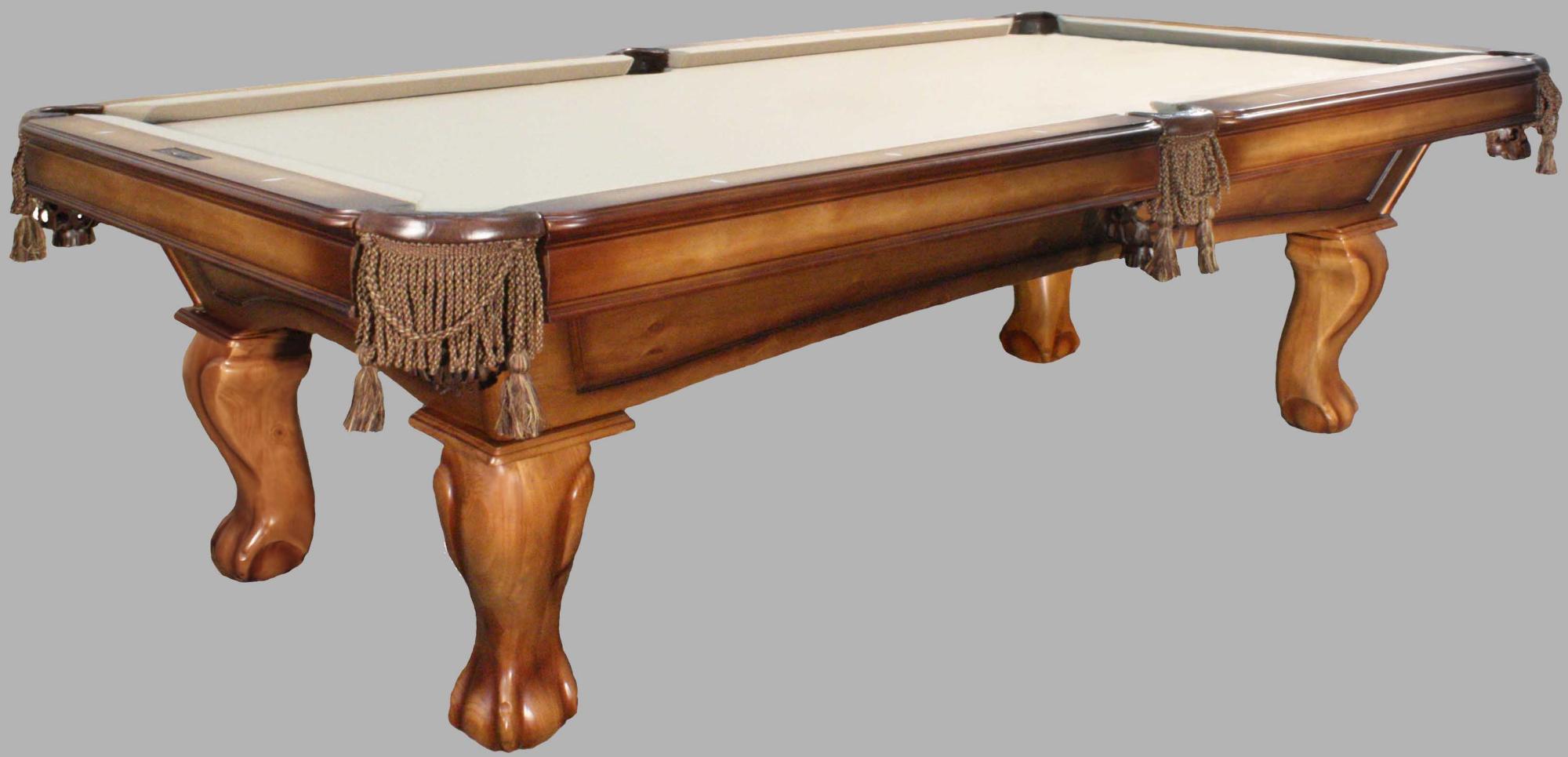 The Presidential Shangani is a 7ft Solid Wood Table featuring a Wide Top Rail, Diamond Sights and Profiled Blind Rails. This exquisite table is a two tone Espresso/Latte finish with Ball and Claw legs.
The Presidential Carmel is an 8ft Oak stunner in a Natural Salvaged Finish. This table is sure to be a winner in any setting with the Optional Dining Top.